Use the buttons below to pay using your Paypal account if you have one, or your credit/debit card or EFT from bank account.

Click on your quarterly rate - $45, $60, or $90. Or pay semi-annual or annual on Basic Low Maintenance site to save $$.

Once you get there, you can choose to pay as many quarters as you desire.

Note that you save money on the Basic plan if you pay annually.​​

Basic Low-Maintenance
Website Quarterly - $45
Semi-Annual - $75
Annual - $120

Commercial Website
Maintenance Quarterly - $90

Website Setup
$50/$75/$100/$200

Standard Website
Quarterly - $60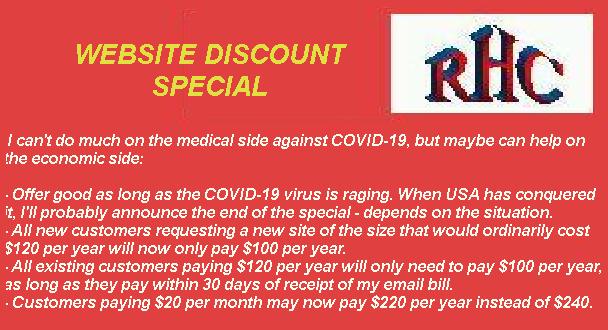 Miscellaneous
$10 Charge

Check Out